GLASS PAVILION, VINALHAVEN, MAINE
Under Construction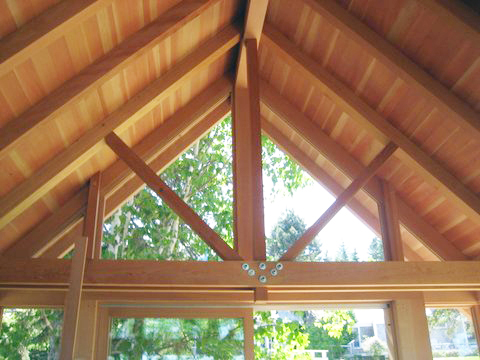 Perched overlooking the Fox Island Thoroughfare, this exercise room is located on a client's vacation property in coastal Maine. Except for one mirrored wall, the pavilion is completely transparent. The exterior is clad in cedar, and the interior is built with Douglas Fir. The project's design evokes the work of Don Hisaka FAIA, who designed several structures on the same property.
Contractor: Peter Conant, Nouveau Builders Inc.